Spectrum Chemical Mfg. Corp., a leading global provider of specialty, fine and cGMP chemicals, has announced that Poh Leong Peng has joined the company as General Manager, Spectrum China. Based in Shanghai, Poh will be responsible for working closely with Spectrum customers, strategic partners and distributors to drive engagement and business development efforts, and to oversee regional operations in serving the diverse China market.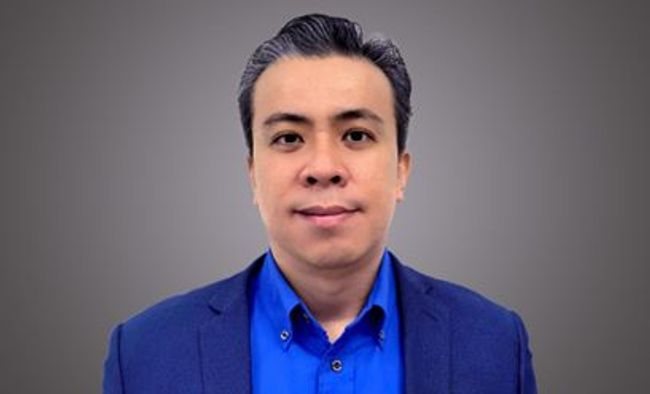 "We are very pleased to welcome Poh to our global team," said Randy Burg, President and CEO, Spectrum Chemical. "His leadership and substantial expertise will help accelerate our forward-looking goals for further international business development. China is an important strategic market and Poh will be instrumental in guiding Spectrum China in its next phase of growth."
Poh joins Spectrum from Thermo Fisher Scientific in Singapore. He has more than a decade's worth of leadership roles in operations management of commercial organizations across multiple regulated industries such as pharmaceuticals and biopharma. Poh holds a Bachelor of Science degree in Finance from the University College of Dublin, Singapore, and an MBA from the University of Northampton, Singapore.
"I am excited to become a member of Spectrum management," said Poh Leong Peng. "I look forward to working with the China team to offer customers and partners Spectrum's global supply chain advantages, advanced chemical technologies and best-in-class quality products and services."
About Spectrum China
Spectrum Chemical began sales and marketing operations in China in 2003 and later opened analytical testing, laboratory and warehousing facilities in Shanghai. In February 2011, Spectrum opened a new 30,000-sq ft facility in the Songjiang Industry Zone in Shanghai, which provides expanded analytical testing, warehousing, and distribution capabilities for its global customers. In addition to offering contract analytical services, the company's facilities in China serve two primary functions: supplying domestic and foreign manufacturers with bulk fine chemicals and providing a base for the company's sourcing activities in China, which include related analytical testing. For more information on Spectrum Chemical's commitment to the China market 2003 to the present, visit SpectrumChemical.com
About Spectrum Chemical
Celebrating more than 50 years in business, Spectrum Chemical Mfg. Corp. is a leading global provider of chemicals, laboratory equipment and supplies serving more than 120 industries in 70 countries. The company offers more than 45,000 chemicals in laboratory, scale-up and bulk quantities including the largest selection of USP-NF-FCC-BP-EP-JP chemicals in the world. Spectrum Chemical's capabilities include extensive analytical testing of its products throughout its three state-of-the-art facilities, as well as scientific documentation with supply chain transparency and change control required for quality-driven industries. The company also distributes more than 60,000 laboratory supplies, safety items and equipment. For more information, visit SpectrumChemical.com
Media Contact:
Sandra Oak, Nsight Public Relations,
+1-321-591-1508, soak@nsightpr.com
China Company Contact:
Lynn Luo, Marketing Manager,
+86.21.67601398-818, lluo@spectrumchemical.com
United States Company Contact:
Matthew Szap, PhD, Senior Technical Marketing Manager,
+1-323-206-5949, mszap@spectrumchemical.com