AGAPE ATP Corporation (Agape or the Company), a leading player in Malaysia's sustainable health and wellness sector, announced its successful transition from the Over the Counter (OTC) to Nasdaq stock exchange (Stock Code: ATPC) today at a press conference. This significant step reflects Agape's strategic progression and ambition on the global stage, positioning them alongside a select group of Malaysian companies to make this transition.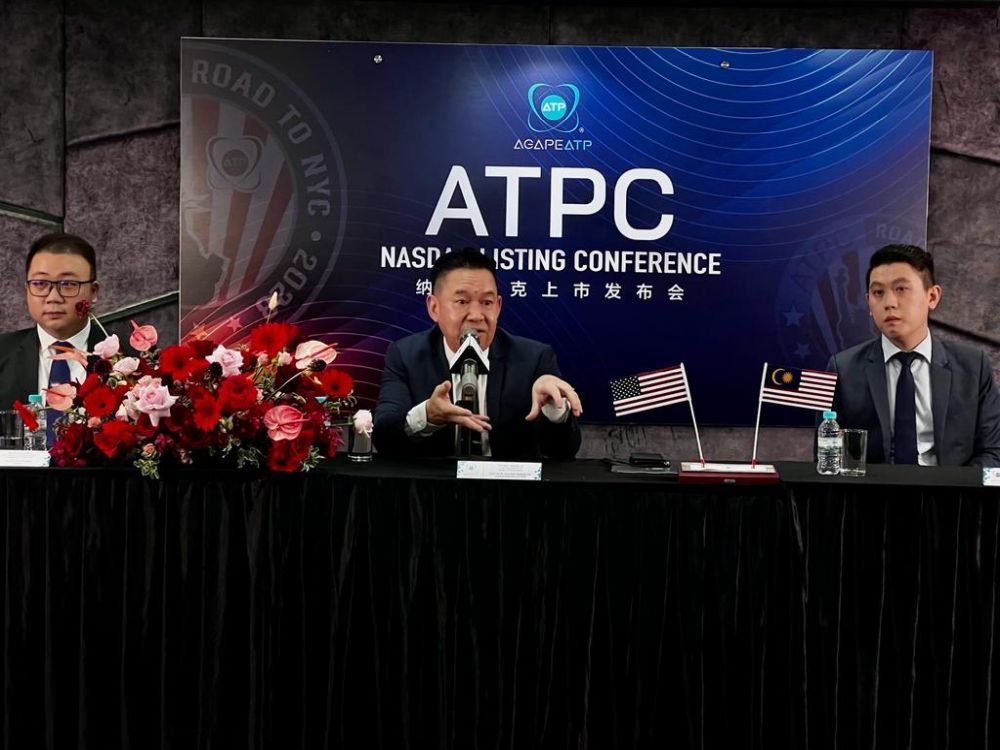 Agape, headquartered in Malaysia, is primarily engaged in the sustainable health and wellness industry. The company is renowned for offering a wide range of premium health and wellness products, coupled with advisory services centred around the "ATP Zeta Health Program". This program aims to address challenges related to the effects of pollution, dietary choices, and lifestyle habits, promoting overall health and a sustained life for its clientele. With a mission that revolves around health means wealth, Agape continues to take giant steps in the sector.
Founder and Chief Executive Officer Dato Sri Dr. How Kok Choong J.P. comments on this pivotal shift, "The journey to Nasdaq is not just a corporate milestone for Agape ATP; it is a reflection of our relentless dedication to sustainable health, wellness, and the betterment of society at large. Listing on Nasdaq gives us the credibility to expand internationally. It also provides the opportunity to support local Small-Medium Enterprises (SMEs) with untapped potential."
Dato Dr. How explained that the decision to list on Nasdaq was a strategic move to expose Agape to the international markets, starting with the U.S. and propelling the Company towards Europe and beyond. This leap aligns seamlessly with the Agape's core mission and aspirations.
He added, "The successful listing on Nasdaq underscores the unwavering trust placed in us by our investors and shareholders. As we tread this new path, we remain firmly rooted in our mission while preparing to secure the immense opportunities that awaits us in the global arena."
Moving forward, Agape will be setting up an incubator designed to nurture entrepreneurs in the sustainable health and wellness industry. It aims to stimulate the untapped talent within the SMEs thriving in Southeast Asia. Agape will play a vital role as a mentor, providing extensive support for startups, including access to co-working space, essential skills and knowledge, access to international networks, and sustainable finance.
Agape also inked a Memorandum of Understanding today with My Life Center, a distinguished Malaysian wellness center with over four decades of experience in the practice of Green Medicine.
My Life Center specializes in natural prevention and healing, particularly in addressing cardiovascular disease, diabetes complications, and cancer. This strategic collaboration aligns with Agape's commitment to offering a holistic and personalized approach and addressing the growing demand for personalized preventive and regenerative medicine.
AGAPE ATP Corporation: [Nasdaq: ATPC], https://www.agapeatpgroup.com/