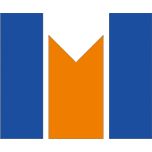 Aims to expand margin financing facility services and enhance digitalisation programme in stockbroking business
Mercury Securities Group Berhad, unveiled its prospectus today in conjunction with its initial public offering (IPO) and listing on the ACE Market of Bursa Malaysia Securities Berhad.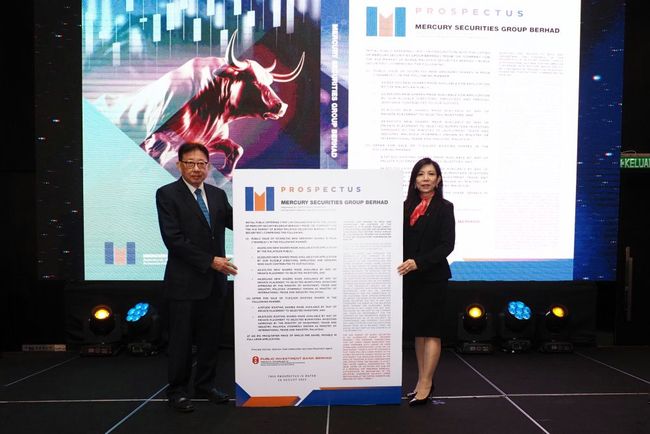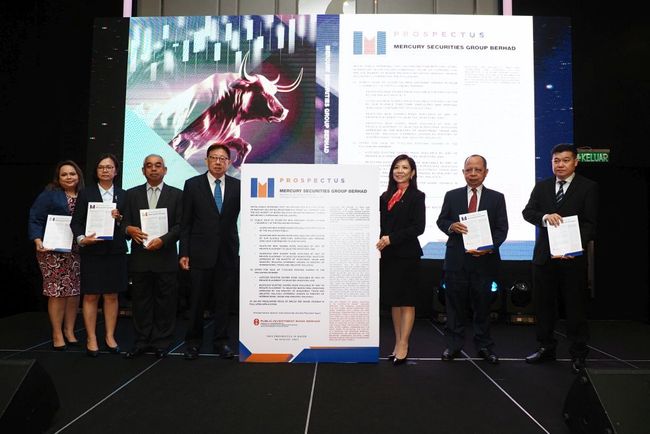 Mercury Securities is an investment holding company and through its wholly-owned subsidiary, Mercury Securities Sdn Bhd (a Participating Organisation of Bursa Malaysia Securities Berhad and a Recognised Principal Adviser by the Securities Commission Malaysia) (collectively "Group") is principally involved in the provision of stockbroking, corporate finance advisory services and other related businesses such as margin financing facilities services, underwriting and placement services, as well as provision of nominee and custodian services.
The IPO is projected to raise RM39.27 million via the issuance of 157.09 million shares at the issue price of RM0.25 per share. The proceeds will be allocated in the following manner:
RM26.86 million used for margin financing facility services;
RM2.88 million used for enhancement of digitalisation programme and marketing activities for the stockbroking business and operations of the Group;
RM4.63 million for working capital; and
RM4.90 million for estimated listing expenses.
Managing Director of Mercury Securities, Mr. Chew Sing Guan said, "We plan to leverage this listing to continue to innovate, digitise and expand our product and service offerings. With our diverse range of products and services that we now offer, which include stockbroking, corporate finance, proprietary trading, margin financing and research advisory, custodian and nominee services, we are embarking on a journey that is not just a corporate milestone, but a springboard for our group to reach higher and deeper into the capital market."
He added, "Mercury has been profitable every single year since it started operations in 1992, despite the ups and downs of the stock market. We will be the first stockbroking company to seek and gain an IPO listing in Bursa in the last 20 years. As we embark on this new chapter, I wish to thank our talented and dedicated team, and also our clients, new and old, as well as the ones we have yet to welcome. This capital market is ever-evolving and Mercury will endeavour to likewise, and for the better."
Deputy Chief Executive Officer, Ms. Alyn Lim Geok Lian of Public Investment Bank Berhad ("PIVB") stated, "Mercury Securities' long-standing presence has not just fortified their market position but also allowed them to create an enduring client base that acts as a springboard for future growth."
She added, "This would not have been possible if it wasn't for the strong leadership of Mr. Chew Sing Guan, the Managing Director of Mercury Securities whom has guided the Group to where it is today. We believe that the Group is in capable hands and will continue to scale greater heights and create more value for all its stakeholders."
Pursuant to the launch of Mercury Securities' prospectus, applications for the Public Issue are open from today and will close on 5 September 2023 at 5.00 p.m. Mercury Securities is scheduled to be listed on the ACE Market of Bursa Securities on 19 September 2023.
Upon its listing on the ACE Market, Mercury Securities will have a market capitalisation of RM223.25 million based on the issue price of RM0.25 per share and its enlarged issued share capital of 893.00 million shares.
PIVB is the Principal Adviser, Sponsor, Sole Underwriter and Sole Placement Agent for this IPO exercise.
Photo 1 [L-R]
1. Mr. Chew Sing Guan, Managing Director of Mercury Securities Group Berhad
2. Ms. Alynn Lim Geok Lian, Deputy Chief Executive Officer of Public Investment Bank Berhad
( https://photos.acnnewswire.com/20230828.SIMY1.jpg )
Photo 2 [L-R]
1. Ms. Himahlini A/P M. Ramalingam, Independent Non-Executive Director of Mercury Securities Group Berhad
2. Datin Chua Suat Khim, Independent Non-Executive Director of Mercury Securities Group Berhad
3. Dato' Baharon Bin Talib, Independent Non-Executive Chairman of Mercury Securities Group Berhad
4. Mr. Chew Sing Guan, Managing Director of Mercury Securities Group Berhad
5. Ms. Alynn Lim Geok Lian, Deputy Chief Executive Officer of Public Investment Bank Berhad
6. Dato' A. Rahman Bin Safar, Non-Independent Non-Executive Director of Mercury Securities Group Berhad
7. Mr. Chan Kim Hing, Independent Non-Executive Director of Mercury Securities Group Berhad
( https://photos.acnnewswire.com/20230828.SIMY2.jpg )
Mercury Securities Group Berhad: https://www.mercurysecurities.com.my/