After the severe impact of the Covid-19 pandemic, the world is once again confronted with geopolitical tensions in Eastern Europe, giving rise to new challenges such as price volatility, supply scarcity, security issues, and economic uncertainties that contribute to the global energy crisis.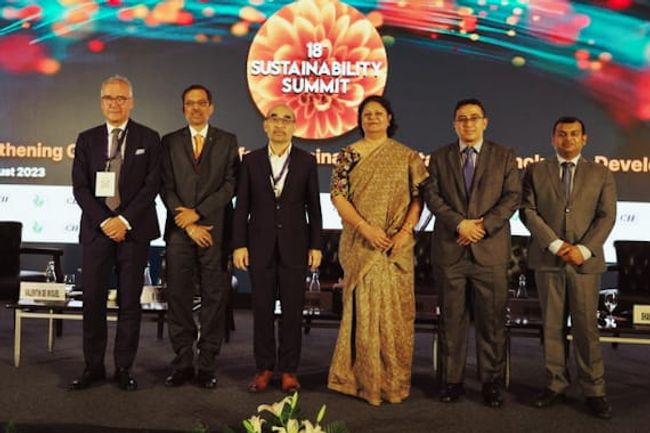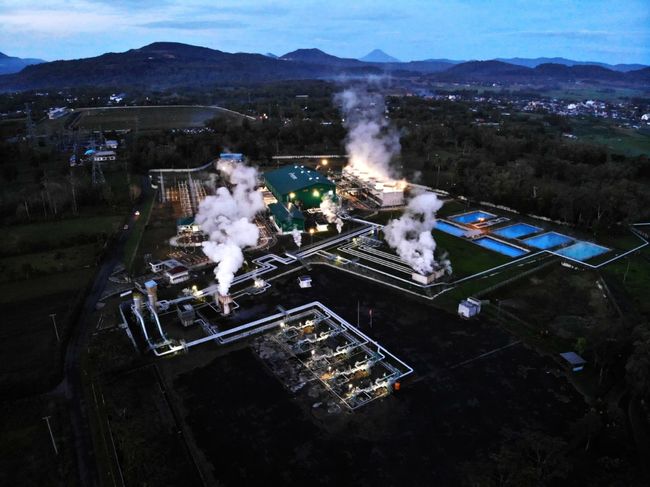 Oki Muraza, Senior Vice President, Research & Technology Innovation at PT Pertamina (Persero), explained that the political tensions in Europe have led to dangerous increases in energy prices, posing a threat to energy security and resilience in Indonesia.
"So, we must strive to enhance our energy resilience while working to achieve sustainability goals. How can we reduce emissions and increase the volume of green energy businesses, environmentally friendly electricity, and more," said Oki Muraza during the Sustainability Summit B20 held in New Delhi, India (8/22).
According to Oki, before the geopolitical crisis, Europe was one of the leaders in transitioning toward sustainability. However, with the decline in energy security, where Europe is once again importing energy sources like coal, there's a shift in the energy mix that affects the world.
To anticipate this, developing countries like Indonesia and India with lower incomes should collaborate with advanced nations, primarily in capital or financing.
"Collaboration is crucial to address this issue. We have some examples, such as partnering with Japan for CO2 Injection in the Jatibarang field and later in the Sukowati field. Pertamina will continue to expand collaborations, involving substantial international funding, to support the energy transition in Indonesia," he added.
Furthermore, Oki emphasized that technology development is key in the energy transition, as it improves economic viability. Within the Pertamina Group, there are eight initiatives divided into three blocks.
Firstly, Pertamina's efforts to generate green energy, sourced from geothermal power, reached 672 Megawatts under its management and 1.2 GW in partnership. Besides producing environmentally friendly electricity, Pertamina in the geothermal fields is also developing Green Hydrogen, which holds great potential for export markets.
Secondly, Variable Renewable Energy, such as solar PV, changes over time. These variable RE sources should be integrated with the Grid and Energy storage, commonly known as batteries.
The third block involves harnessing the abundant energy resources in Indonesia, such as rainfall, solar radiation, and biomass. These resources are processed simultaneously. Some could become vegetable oil, green diesel, or bioethanol mixed with gasoline.
"How can we refine them into lower-emission fuels, utilizing the current infrastructure with lower emissions," Oki explained.
In line with this, Valentin de Miguel, Senior Managing Director of Growth & Strategy Lead Growth Market, explained to address global energy challenges, developing countries must earnestly focus on implementation and execution.
"Therefore, it's imperative to drive innovation, research, and analysis of alternative fuel technology reliability, like hydrogen, ammonia, and especially carbon capture. These three major technologies are essential for progress," Miguel stated.
Pertamina, as a leading company in the energy transition, is committed to supporting the Net Zero Emission 2060 target by continuously promoting programs that directly impact the Sustainable Development Goals (SDGs) achievement. All these efforts align with Environmental, Social & Governance (ESG) implementation across all Pertamina's business lines and operations. www.pertamina.com.
Media Contact
Fadjar Djoko Santoso
Vice President of Corporate Communication
PT Pertamina (Persero)
M. : +62 813-2063-0765
E. : fadjar.santoso@pertamina.com