TOKYO, June 15, 2023 – (JCN Newswire) – JCB International Co., Ltd., the international operations subsidiary of JCB Co., Ltd., Japan's only international payment brand, announces the launch of a promotion in collaboration with Nankai Electric Railway Co., Ltd., Semboku Rapid Railway Co., Ltd., Nankai Rinkan Bus and Nankai Ferry Co., Ltd. (Nankai Group) to offer 50% cashback (up to 1,000 yen)[1] on train, bus and ferry fares through JCB Contactless payment[2] with JCB cards issued outside Japan[3]. This promotion will run from June 15, 2023 to September 30, 2023.
This promotion enables international JCB cardmembers visiting Japan to save their money and enjoy a smooth journey using JCB Contactless payment such as the train ride from Kansai International Airport to Namba, bus ride to Mount Kōya, the World Heritage Site, and ferry ride to Tokushima. The cashback promotion using JCB Contactless payment exclusively for international JCB cardmembers is a first-of-its-kind initiative in Japan. For more information, please click here.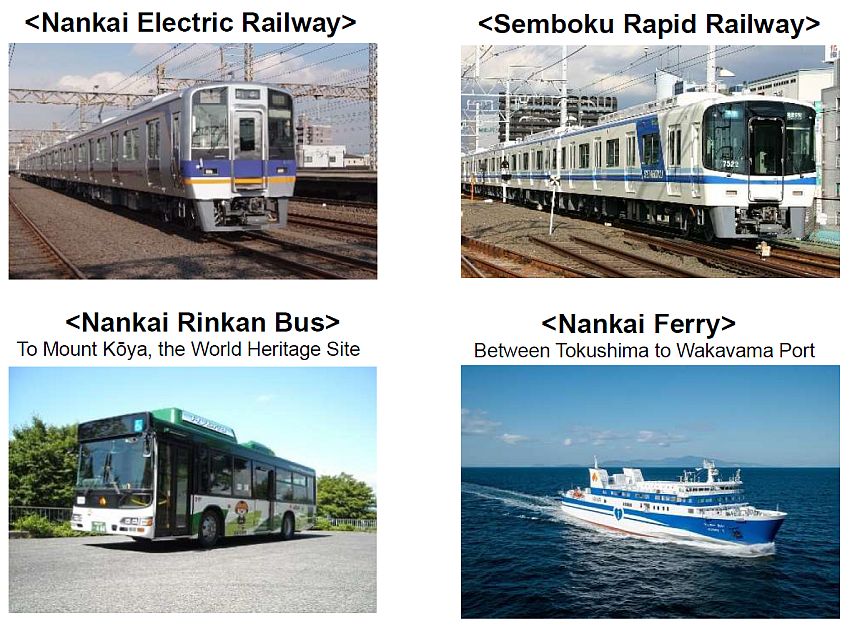 To enjoy this benefit, JCB cardmembers simply tap their JCB Contactless cards at the train ticket gate or over the dedicated card reader at the time of entry and exit (when boarding or disembarking trains, buses, or ferries).

As a Japanese brand with a spirit of hospitality, JCB provides services that enrich JCB cardmembers' travel experience. Visit "JCB Global", the official YouTube channel, and the JCB Special Offers website[4] for beneficial promotions and convenient services in multiple languages.
To view the "Enrich your travel in Japan with OMOTENASHI" video, please click here.
To visit the JCB Special Offers website, please click here.
About JCB
JCB is a major global payment brand and a leading credit card issuer and acquirer in Japan. JCB launched its card business in Japan in 1961 and began expanding worldwide in 1981. Its acceptance network includes about 43 million merchants around the world. JCB Cards are now issued mainly in Asian countries and territories, with more than 154 million cardmembers. As part of its international growth strategy, JCB has formed alliances with hundreds of leading banks and financial institutions globally to increase its merchant coverage and cardmember base. As a comprehensive payment solution provider, JCB commits to providing responsive and high-quality service and products to all customers worldwide. For more information, please visit: www.global.jcb/en/
Contact
Ayaka Nakajima
Corporate Communications
Tel: +81-3-5778-8353
Email: jcb-pr@info.jcb.co.jp
[1] The time at which cashback is paid to the cardmember varies depending on the card issuer.
[2] JCB Contactless of some cards may not be accepted at train ticket gates. If so, such cards are not eligible for this promotion.
[3] Depending on the card issuer, some JCB Contactless cards issued outside Japan may not be eligible for this promotion.
[4] The website is available in English, Korean, Thai, Indonesian, Vietnamese, Simplified and Traditional Chinese only