Hong Kong infrastructure sectors explore opportunities
To help Hong Kong's infrastructure and real estate-related services (IRES) sectors seize arising opportunities, the Hong Kong Trade Development Council (HKTDC) is promoting its Building for the Future campaign in Indonesia for the first time, bringing a delegation to Jakarta from 27 February to 2 March.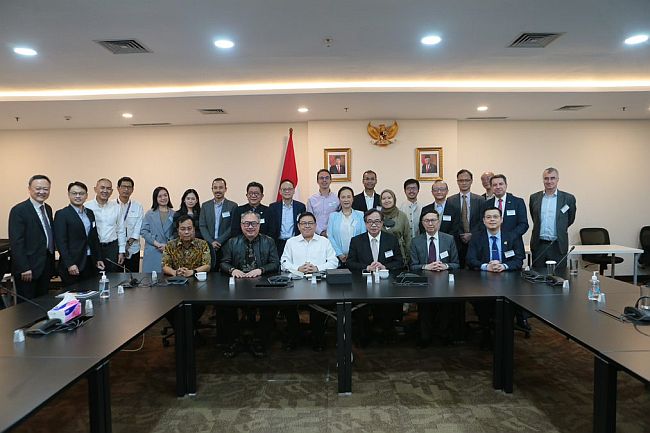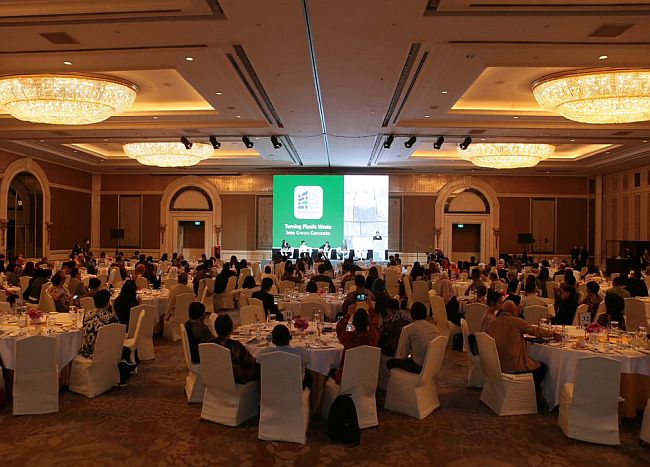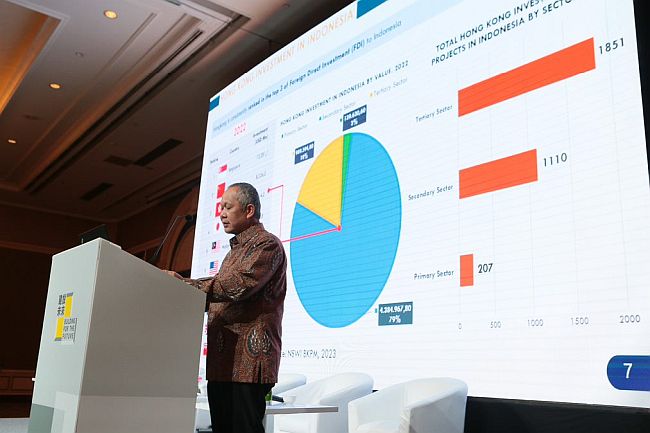 Through events, including the Hong Kong Forum on Urban Development, business matching sessions and meetings with government and business leaders, the wide-ranging promotion gives Indonesia and Hong Kong companies an opportunity to explore partnerships.
In recent years, Indonesia has accelerated infrastructure construction in order to boost economic growth. The government allocated an infrastructure development budget of Rp392 trillion (US$26 billion) in 2023 to improve the provision of basic services, and productivity through connectivity and mobility infrastructure.
The delegation, co-led by Ir Dr Hon Lo Wai-kwok, GBS, MH, JP, Member (Functional Constituency – Engineering) of the Legislative Council of the Hong Kong Special Administrative Region, and HKTDC Assistant Executive Director Mr Stephen Liang, comprises 17 delegates from a wide range of professional sectors, including architecture, engineering, property development, construction and urban planning.
A highlight of the mission, the Hong Kong Forum on Urban Development focused on smart city, modern city development and urban planning, and architecture design. It introduced the strengths and value-added services of Hong Kong IRES and explored collaboration opportunities between Indonesia and Hong Kong in infrastructure development projects. Dr Ir Herry Trisa Putra Zuna, Directorate General of Ministry of Public Works and Housing, Republic of Indonesia, gave remarks at the Forum, with more than 300 Indonesian government and businesses leaders attended.
"As the world's largest archipelagic state, Indonesia places much emphasis on infrastructure. With its rapid infrastructure development and capital relocation, there are many arising opportunities," Mr Stephen Liang said in his welcome remarks at the forum. "The post-pandemic new normal has set in, the Hong Kong-Mainland China border has reopened, and Hong Kong has removed international travel restrictions. In this period of revitalisation, there is no better time than the present to capture new opportunities that will benefit Indonesian and Hong Kong businesses communities and strengthen economic growth in both places."
He added, "Hong Kong has long been a leader in infrastructure and real estate-related services, from building and construction to architecture, engineering and surveying. Equipped with decades of experience in large-scale building projects, Hong Kong businesses are ideally placed to provide quality services in infrastructure and real estate-related services."
The plenary session featured internationally renowned Hong Kong IRES companies – namely Arup, hpa, MVA, and Sino Group – which discussed smart city development, the infrastructure outlook as well as urban construction.
Two thematic sessions were followed, with Hong Kong delegates sharing success cases on environmental engineering and sustainable urban architecture.
The forum also featured business matching sessions for Indonesian enterprises to have one-on-one meetings with Hong Kong delegates to explore opportunities and exchange ideas about Indonesia's infrastructure and urban construction projects.
Hong Kong is known as a leading financial centre around the world. With an extensive global network, a full range of financial products and a large talent pool, Hong Kong is an ideal place for Indonesian companies to engage in IRES projects.
Over the course of the next two days, the delegation will meet with Indonesian government and business leaders during visits to prominent infrastructure and urban development to capture business opportunities between Indonesia and Hong Kong.
Since the launch of the Building for the Future campaign in 2015, the HKTDC has led Hong Kong urban development services missions to eight cities in Mainland China and Kuala Lumpur, Malaysia. The HKTDC will continue to organise promotions to highlight Hong Kong's strengths in infrastructure and urban construction.
Photo download: https://bit.ly/41vWbXi
About HKTDC
The Hong Kong Trade Development Council (HKTDC) is a statutory body established in 1966 to promote, assist and develop Hong Kong's trade. With 50 offices globally, including 13 in Mainland China, the HKTDC promotes Hong Kong as a two-way global investment and business hub. The HKTDC organises international exhibitions, conferences and business missions to create business opportunities for companies, particularly small and medium-sized enterprises (SMEs), in the mainland and international markets. The HKTDC also provides up-to-date market insights and product information via research reports and digital news channels. For more information, please visit: www.hktdc.com/aboutus. Follow us on Twitter @hktdc and LinkedIn
Media Enquiries
Please contact the HKTDC's Communication and Public Affairs Department:
Kate Chan, Tel: +852 2584 4239, Email: kate.hy.chan@hktdc.org