The Director General, NITDA (National Information Technology Development Agency), Kashifu Inuwa has called on international investors to invest in the Nigerian tech ecosystem because doing so is valued and comes with many rewards. Speaking on the "Evolution of the Nigerian Tech Ecosystem" to the Ludwig von Bayern Startup Lions, Inuwa said there are four comparative advantages you won't find anywhere but in Nigeria.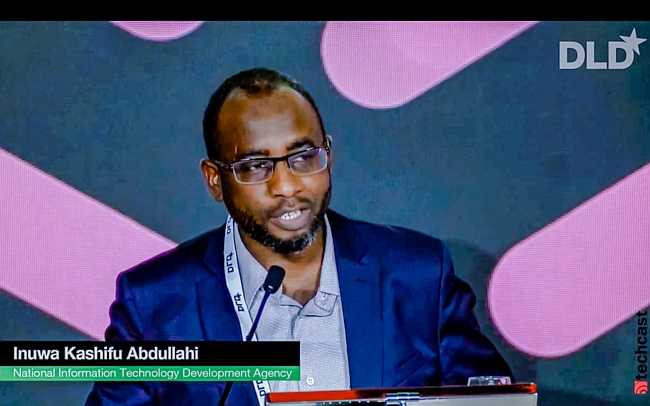 Firstly, Inuwa suggested that Nigeria's large population and its emerging economic status positioned as a suitable investment destination in Africa. "Nigeria alone has 15% of the population and the GDP, so investing in Nigeria is like investing in Africa. Moreover, it is emerging because if you look at the tech-ecosystem, Nigeria attracts 30% of African FDI. Last year alone, the country attracted more than USD 2 billion."
Secondly, Inuwa suggested that the level of support the government now gives to the tech ecosystem is unparalleled in the history of the country. He said the government has been supporting innovation and startup. There are many interventions in terms of policies, laws and infrastructure to help businesses to grow.
"In 2019, the President expanded the mandates of our ministry to cover digital economy. Before, it was just ministry of Communications but realizing that communication is not an end, but a means to an end, while the end is how we can use technology for economic prosperity."
He recalled the Nigerian Startup Act, the Executive Order on the Ease of Doing Business, which includes incentives like visa on arrival and business incorporation under 24 hours, each aimed at transforming the economy.
"Thirdly, we have youthful and talented population which you won't find elsewhere in the world. While the developed countries are suffering from aging population, we have one of the youngest populations in the world," he observed.
"Finally, any investment has high potential for social and economic impacts, and helps the country solve its many challenges. We have challenges that require innovative solutions; we have challenges around healthcare, financial inclusion, education, transportation, and logistics. And you all know: IT or technology can provide faster solutions for us to solve all these problems.
"So, come to Nigeria and invest. You will easily feel our comparative advantages," concluded Inuwa.
While urging investors to look the way of Nigeria, Inuwa invited them to grace the Africa Tech Conference that comes up in July 2023.
NITDA, National Information Technology Development Agency, NIGERIA.
More information: https://nitda.gov.ng, Mail to: info@nitda.gov.ng.