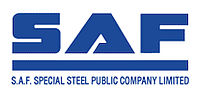 S.A.F. Special Steel PCL (SET: SAF), one of Thailand's leaders in high-grade steel supplies and vacuum hardening services, today made a trading debut on the Stock Exchange of Thailand (SET) Market for Alternative Investment (MAI). SAF's entry in the industrial products segment came on the heels of a successful initial public offering (IPO) of 80 million shares at 1.93 baht per share.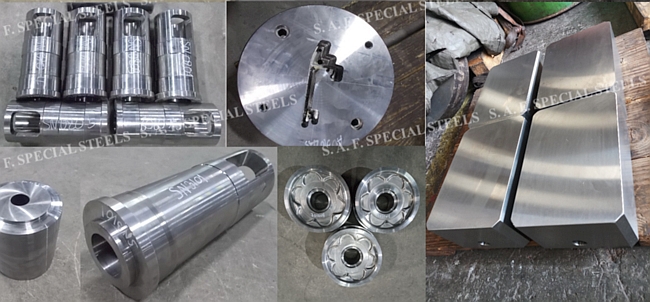 Mr Pisit Ariyadejwanich, Chief Executive Officer of SAF hailed the SET Market for Alternative Investment (MAI) debut as a crucial milestone in the firm's 30-year-plus history, marking a new chapter in business expansion. "This is an important step and the pride of the management, team members, and all stakeholders who have contributed to this remarkable success," he said.
With the MAI listing, SAF is targeting growth in the country's three main industries, namely automotive parts, construction materials, and food. It is prepared to expand by building the new warehouse and setting up the nitriding furnace system, as well as seek growth opportunities in the CLMV countries which includes Cambodia, Laos, Myanmar, and Vietnam.
SAF is ready to capitalize on its experience and expertise of more than three decades in the sales of special-grade steel and providing vacuum heat treatment services. SAF has been entrusted as the distributor of high-quality special steel from leading German brands such as DORRENBERG EDELSTAHL GmbH and WILHELM OBERSTE-BEULMANN GmbH.
The company is committed to delivering innovative products and high-quality services, improving the efficiency of human resources and completing operational processes, as well as following good Environmental, Social, and Governance (ESG) guidelines.
The three key industrial sectors that SAF will focus on, with potentially significant growth are:
– Automotive parts industry using special grade steel to make molds and dies to produce parts for automobiles, motorcycles, as well as agricultural machinery vehicles
– Construction materials industry using special grade steel to make dies to produce aluminium profiles for window and door frames, machinery parts in the production of cement and steel for construction works
– Food industry using special grade steel to make molds and dies to produce pans, pots, LPG cylinders, cans, and packaging bottles, and machinery parts in the sugar cane production process, and so on
The company will focus on expanding its customer base by offering hardening services together with mold steel selling, launching new products, and participating in bidding for various public and private projects.
Concurrently, SAF is also looking for opportunities to expand into 'New S-curve' industries such as electric vehicles (EV), as well as expanding its business to CLMV countries.
Furthermore, SAF will seek authorization from German partners to be the exclusive distributor of special grade steel products in those countries.
In addition, the company has targeted on achieving an annual growth rate of 23-28% during 2023 to 2024 in line with the increased inventory capacity and the addition of nitriding hardening services, of which, enable SAF to respond to customers better and more comprehensively.
Miss Veeraya Sriwattana, Head of Investment Banking CGS-CIMB Securities (Thailand) Co., Ltd., lead underwriter of the SAF new share issue, said the firm's MAI listing would boost its business potential and enhance capital strength to support the business expansion plan. According to the company's goals, this consists of increasing its warehousing capacity to 4,000 tonnes, with the expansion of the SAF3 warehouse, and investing in a nitriding furnace system to provide a one-stop hardening service for industrial customers.
She also said that with SAF's leadership in the business of special grade steel, the potential to grow continuously along with the targeted industries, and the management team's vision and experience will make SAF a quality stock for investors in the Thai capital market.
S.A.F. SPECIAL STEEL PCL (SAF), https://www.saf.co.th/en/ [SET: SAF] [SET: SAF/F] [SET: SAF-R].
Released for S.A.F. Special Steel PCL by MT Multimedia Co Ltd
Pipop Khongwong ('Top'), T. +66-81-929-8864, E: pipop.k@mtmultimedia.com.