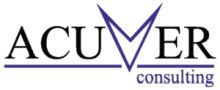 Aims to empower D2C omni-commerce platforms for Retailer & E-commerce brands with its extensive portfolio of services and products for enterprises
Acuver Consulting operations in Europe bring visibility, efficiency, reduced costs and excellent Customer Experience
Acuver Consulting, a niche global supply chain management company, is thrilled to announce its strategic expansion into the UK. Building on its tremendous success in the Asia-Pacific and North American regions, Acuver is now poised to bring its world-class consulting solutions to the UK, catering to an array of industries and clients. This strategic move marks an exciting milestone in Acuver's commitment to extending its expertise and services to support Direct-to-Consumer (D2C) omni commerce enterprises.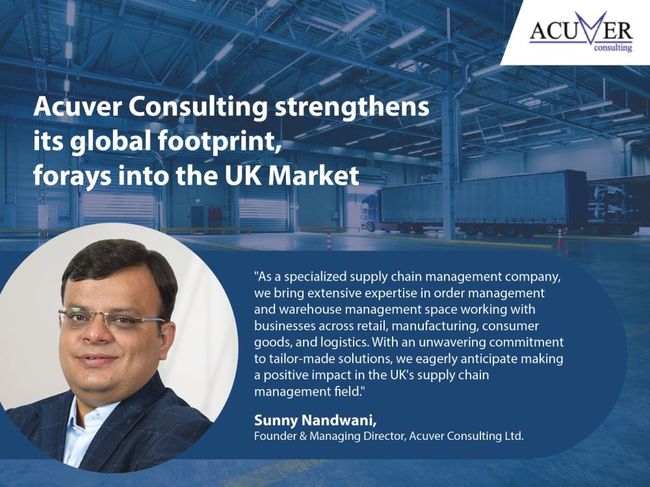 Acuver Consulting is now set to work with UK local supply chain and logistics players to transform their day-to-day operations, order management, inventory visibility and optimization, marketplace integration, going omnichannel and last-mile fulfilment solution. Key areas of focus for the latest foray into UK and European operations will include but not be limited to Digital Strategy and Transformation, Supply Chain Optimization, Data-driven Insights and Analytics, E-commerce, Retail Technology Integration and Customer Experience Enhancement.
The decision to expand into the UK market comes as part of Acuver's commitment to providing unsurpassed Customer success and supreme business advisory services to organizations worldwide and to continue its record of introducing market need driven solutions. With a proven track record of empowering clients to achieve sustainable growth, streamline operations, and enhance their competitive edge, Acuver is well-positioned to meet the unique challenges and opportunities presented.
On the expansion occasion, Sunny Nandwani, Founder & Managing Director, Acuver Consulting said, "As a specialized supply chain management company, we bring extensive expertise in order management and warehouse management space working with businesses across retail, manufacturing, consumer goods, and logistics. We understand the unique challenges faced by each business in each market and we craft customized solutions that have fostered successful partnerships with businesses worldwide. The UK market excites us and we are thrilled by the opportunity. We aim to empower businesses by optimizing their supply chain processes, driving scalability and success. With an unwavering commitment to tailor-made solutions, we eagerly anticipate making a positive impact in the UK's supply chain management field."
Success in the UK retail industry is driven by the ability to strategically connect target audience with right set of products at accurate price and timelines. Acuver is known for its ability to offer customized solutions. The UK supply chain management and logistics sector has faced significant challenges such as Brexit Impact, Labor shortages, infrastructure constraints, rising fuel costs, e-commerce boom and technology integration across sectors that demand urgent attention and heavy embracement of innovative digital solutions to transform industry multifaceted.
"Even the best inventory management systems and processes can fail without a strong supply chain management system. Customers will move on in minutes if you can't deliver what they need when they need. But not when you have Acuver as your supply chain management partner. Acuver Consulting is an IBM Gold Partner and we bring a comprehensive suite of customizable solutions that help our clients retain their customers", said Krishna Raj Kodoth, Director Business Development Acuver Consulting.
"We have entered the UK market with more than 500-man years of domain knowledge and experience into creating cutting-edge solutions. Our offerings are a combination of technology and human intelligence and we are confident that making a good first impression will open more avenues in the market. We are looking forward to collaborating with local enterprises to create a successful, mutual business trajectory", Krishna added.
According to market reports, revenue in the UK Supply Chain Management Software market is projected to reach US$0.96bn in 2023. Revenue is expected to show an annual growth rate (CAGR 2023-2028) of 6.42%, resulting in a market volume of US$1.32bn by 2028.
For more information on Acuver, please visit www.acuverconsulting.com
About Acuver Consulting
Acuver Consulting helps companies optimize their supply-chain for enhanced efficiency, profitability and consumer experience. We combine the right tools, methodologies and expertise in IT, Business and Technology to deliver solutions customized to your unique requirement. Proactively employing the latest industry innovations and ensuring the customer-centric digital transformation of clients are the operating paradigms of Acuver. We have a strong global presence encompassing the United States, United Kingdom, India, Europe, Australia, and the APAC regions.
For more information, please contact
Krishna Raj Kodoth,
Tel: +44 77959 18636
Email: krishnaraj.k@acuverconsulting.com