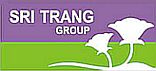 Opening its first raw material Procurement Center this year, expanding to five next year
Sri Trang Agro-Industry PCL (SET: STA), the world's leading fully integrated green rubber company and Thailand's largest producer of rubber gloves, has opened the Company's first raw material procurement center in Ivory Coast, aiming to expand its sources of raw material as well as providing agricultural knowledge to local rubber plantation farmers. The plan is to establish a total of five procurement centers in the country within next year. Ivory Coast is projected to have a production capacity of over 1.3 million metric tons of rubber this year, surpassing Vietnam and becoming the world's 3rd largest rubber exporter.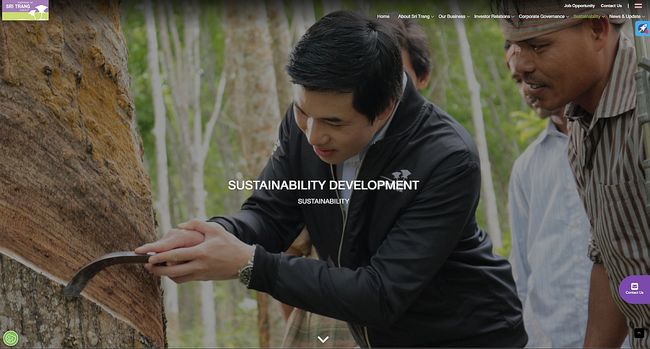 Mr. Veerasith Sinchareonkul, Managing Director and Executive Director of Sri Trang Agro-Industry PCL revealed that it had established a subsidiary last year in Ivory Coast, or Cote d'Ivoire, to support business expansion through procurement of raw materials from new sources, most recently on June 1. The Company commissioned the first center to assess raw material sources with high growth potential, while planning to open five procurement centers by 2024, expanding its capability and coverage in sourcing raw materials.
The primary driver behind the subsidiary and procurement centers in Ivory Coast is the suitable climate and environment or cultivating rubber trees, resulting in continuous increases in production. Therefore, the country holds significant potential for rubber production and export. The International Rubber Study Group (IRSG) estimated that by 2023 Ivory Coast is projected to have a total rubber production capacity of 1.31 million tons, an increase of 23 percent from 2021, with projections of 1.37 million metric tons and 1.42 million metric tons in 2024 and 2025, respectively.
At present, Ivory Coast is the world's 4th largest exporter of rubber, following Thailand, Indonesia, and Vietnam. However, IRSG forecasts that Ivory Coast's rubber production will surpass Vietnam's and become the world's 3rd largest rubber exporter within this year.
"We recognize that accessing new supplies in Ivory Coast will greatly support the Company's business in terms of expanding the sources of raw materials. In addition, our on-ground team is also providing agricultural knowledge on rubber cultivation to rubber plantation farmers in Ivory Coast, further enhancing the country's capability as one of the world's top producers of high-quality raw materials," Mr. Veerasith added.
Released by Public Relations Dept., MT Multimedia Co., Ltd. for Sri Trang Agro-Industry PCL
For additional information, please contact: Wasana "Jeab" Wongsiri
Tel: +66 84 359 0659, +66 2 612 2081 ext.131; E: wasana.w@mtmultimedia.com
Sri Trang Agro-Industry PCL, www.sritranggroup.com/en/home
[SET: STA] [SGX: NC2] [FRA: YTAA] [OTCPK: SLJUY]