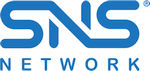 Group contributes 1,000 laptops to schools during MADANI Education Roadshow tour
SNS Network Technology Berhad, an ICT products, services and solutions provider, is happy to announce that the Group is contributing 1,000 laptops under the JOI for All project to assist students in Malaysia to access online educational tools as well as ensure that they familiarise themselves with technology.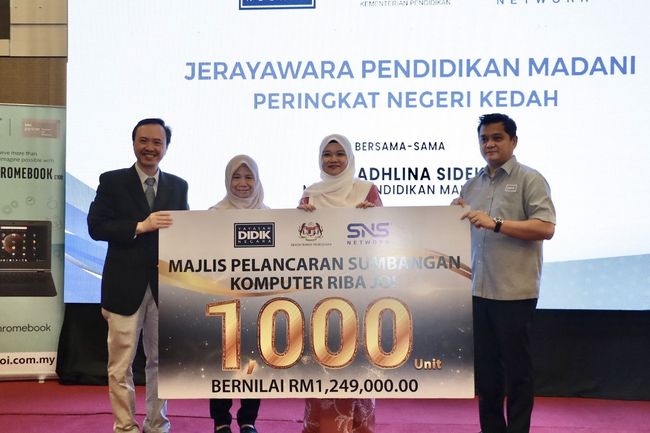 The JOI for All project is part of the Group's countrywide initiative to provide ICT devices and solutions to schools as part of the Malaysian education system's digital transformation incorporating technology enabling students to better access learning tools and knowledge. The latest contribution was held under the auspices of the MADANI Education Roadshow platform.
The MADANI Education Roadshow under the Ministry of Education (MOE), organised by Yayasan Didik Negara, was launched in late March 2023 to foster ties with MOE staff as well as gather feedback and concerns from the education community on various issues related to the country's education system.
JOI is the Group's in-house brand of devices launched in 2014 and encompasses the JOI smart classroom framework launched in 2016 integrating a broad range of features to support effective teaching and learning, as well as enhance interaction and collaboration in educational institutions.
Managing Director of SNS, Ko Yun Hung noted that traditional teaching methods have been gradually changing as technology is adopted, with convenience and access to various educational tools and information bringing great benefits to teachers and students. "Through educational technology, students have access to educational resources that further enrich their learning experience. In addition, with the use of the internet, students can exchange knowledge and culture with other people from different backgrounds. This is a kind of experience that cannot be had in a book."
"As such, we believe that technology plays an important role in today's education. Especially in the 21st century, the ability to use technology wisely is one of the skills that future generations need to master. So, integrating technology with education is a useful way to equip students with computer literacy early on, and encourage them to think outside the box for innovation."
The latest round of the MADANI Education Roadshow was held in Alor Star, Kedah, and was attended by Minister of Education, YB. Puan Fadhlina Sidek, as well as other senior officials from MOE, community leaders, teachers and students.
SNS Network Technology: 0259 [BURSA: SNS], https://www.sns.com.my/