Rockbird media proudly announce a new flagship of Retail & E-commerce Summit Asia that industry professionals should not be missed.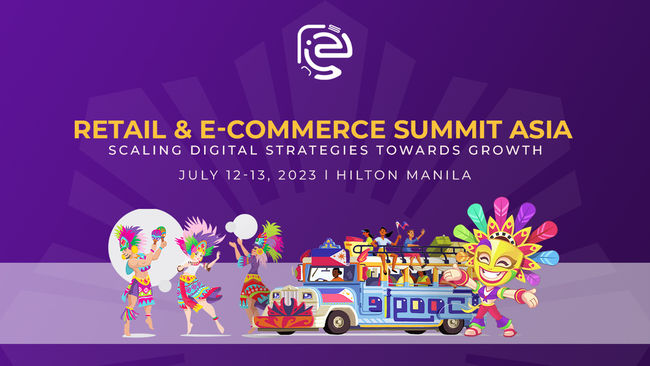 The highly anticipated Retail and E-Commerce Summit Asia is set to be a Festival of Brands on July 12-13 at Hilton Manila, bringing together industry leaders, visionaries, and experts from across the region. With the theme "Scaling Digital Strategies Towards Growth," this two-day event promises to provide invaluable insights and groundbreaking ideas to unlock the full potential of retail and e-commerce in today's fast-paced digital landscape.
The Retail and E-Commerce Summit Asia will gather influential executives, decision-makers, and entrepreneurs who are shaping the future of the retail and e-commerce sectors. Attendees will have the unique opportunity to connect with like-minded professionals, exchange knowledge, and gain actionable strategies to drive growth, adapt to evolving consumer behavior, and optimize their digital presence.
The summit will feature a carefully curated lineup of speakers covering various relevant topics crucial to business success in the digital realm. Through the event's extraordinary format and theme, topics from leveraging marketing analytics to mastering customer experience, mobile marketing and smart warehouses, and even customer experiences will be spread throughout a series of breakout sessions, keynote presentations, and panel discussions. Attendees can expect to gain valuable insights all throughout the 2-day event.
As part of the summit experience, C-level attendees, Directors, and top personalities in the retail and e-commerce landscape will have ample networking opportunities to foster meaningful connections and explore potential collaborations. More to it is an opportunity to witness cutting-edge technologies, innovative solutions, and services from leading companies, providing participants with hands-on experiences and a glimpse into the future of retail and e-commerce.
For more information about the RESA Fiesta, including registration details, agenda, speaker updates, and pricing please visit: https://resa.rockbirdmedia.com/ph/
About rockbird media
Rockbird media is an international business media company that produces B2B events and offers business solutions.
Whether it is through online media and content, must-have business intelligence and analytics, effective networking, and partnering solutions, we help businesses and professionals learn more about the latest trends, and know more about their customers, peers, and competition, to make that decision that allows them to grow. For more information, visit https://rockbirdmedia.com.
Media contact:
Imee Rose Mariano
im.mariano@rockbirdmedia.com