On 19-20 April 2023, EDUtech Philippines 2023 will bring together DepEd school leaders, educators, and policymakers to discuss the future of K-12 education in the Philippines and the rise of hybrid learning in today's schools. This event is happening live, in-person on 19 April 2023 at SMX Convention Center Manila, Manila, Philippines and will be available on-demand, online, on 20 April 2023.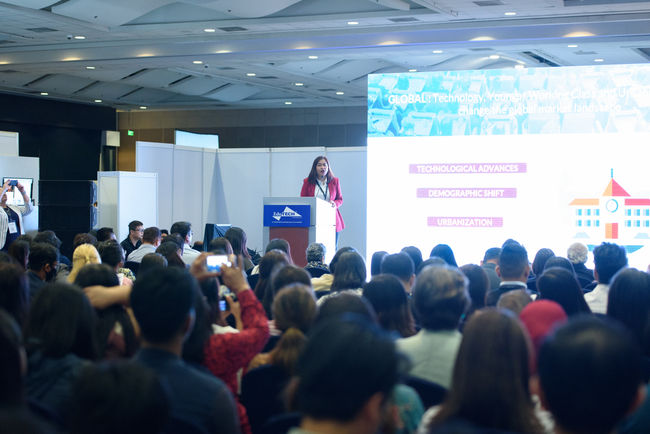 As education continues to be shaped by the ongoing acceleration of digitalisation, it's more important than ever for all K-12 education stakeholders to stay informed about the latest trends in pedagogy, curriculum, policy, and of course solutions that enable this transformation. This hybrid event focus on discussions on innovation in how education is delivered, and opportunities to assess solutions and network.
Gracing the event is the Guest of Honour, Mr Kristian R. Ablan, Undersecretary, Department of Education (DepEd), who will be opening the event through a keynote address and fireside chat at 9.30am on 19 April, live in-person. Mr Kristian R. Ablan will share more about Philippines' roadmap to the hybrid future of education and plans for a digitally transformed education.
Building on this outlook, will be a series of interactive and in-depth panel discussions featuring DepEd school leaders and EdTech experts on a variety of issues including, strategic leadership, curriculum design, student engagement and professional development.
Additionally, get a holistic perspective on hybrid learning with our student panel. Moderated by Dr. Margarita Consolacion Ballasteros, Director IV, International Cooperation Office, Department of Education (DepEd), this panel features three students from local DepEd schools, and they will be sharing how digitalisation has impacted their learning experience.
Other featured speakers at EDUtech Philippines 2023 include:
1. Dr Ferdinand B. Pitagan, ICTS Director IV, Department of Education
2. Estela L. Cariño, Regional Director – Cordillera Administrative Region (CAR), Department of Education
3. Dr Vivian luz S. Pagatpatan, OIC Schools Division Superintendent, Alaminos City Division, Pangasinan Region 1
4. Dr Jay-Arr Tayao, Education Program Supervisor I, Schools Governance and Operations Division, Department of Education-Schools Division, Office of Bulacan
5. Dr Ernani Fernandez, Education Program Supervisors (EPS), Department of Education Regional Office VIII
6. Shella Mae Pareja, Senior Educational Technology Specialist, Educational Technology Unit, Department of Education
7. Prof. Edizon Fermin, Teacher Education and Curriculum Innovation Specialist, Vice President for Academic Affairs, The National Teachers College
8. Maria Louella M. Tampinco, Director for Basic Education, Miriam College, Quezon City
9. Dr Lyna Basri, Secondary School Principal IV, Basilan National High School
10. Dr Wilma C. Manio, Principal IV, Commonwealth Elementary School, SDO-Quezon City
11. Dr Jeremy Cruz, Secondary School Principal, Legazpi City National High School – Department of Education
12. Mark Sy, Chief Academic Officer, APEC Schools
13. Abygail Magbag, Subject Head, JHS English Department, PAREF Woodrose School
14. Dr Dary Dacanay, Director for Academics, St. Patrick School of Quezon City
15. Leah Marie Tumlos-Castillo, Junior High School Vice Principal, De La Salle Santiago Zobel School
16. Jasthyne Cates Salazar, Assistant School Principal II, DepEd – Don Alejandro Roces Sr. Science-Technology High School
17. Dr Gina Juanitez Tolledo, Principal IV, Deparo Elementary School, SDO Caloocan City
18. Dr Hilda N. Garcia, Principal III, Dr Clemente N. Dayrit Sr. Memorial High School
19. Ramil Sanchez, Director III, Philippine Science High School – Caraga Region Campus
20. Dr Alyanna Tobias, Instructional Design Head, STI Education Services Group
About EDUtech Philippines 2023
Date & Venue: 19 April | SMX Convention Center, Manila, Philippines
20 April | Virtual
Website: https://www.terrapinn.com/conference/edutech-philippines/index.stm
About Terrapinn
Terrapinn is a business media company. Its products are trade exhibitions, conferences, training solutions and electronic and print publications. For more information, please visit www.terrapinn.com.
Note: Press registration for the conference is compulsory and advance scheduling for speaker/ sponsor interviews is recommended. Press passes are strictly reserved for reporters, journalists, editors only. Final issuance of press passes is subjected to Terrapinn's discretion. For your complimentary press pass, please contact the following:
Edlyn Cho
Terrapinn Pte Ltd
edlyn.cho@terrapinn.com