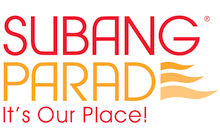 Mall brings festive cheer to children with movie screening of "Puss in Boots" and special treats
Subang Parade, the popular neighbourhood mall located in the heart of Subang Jaya since 1988 and a core property owned by Hektar REIT, today celebrated the lunar new year with children and representatives from Persatuan Rumah K.I.D.S and Rumah Charis with a fun-filled programme including a movie and special treats.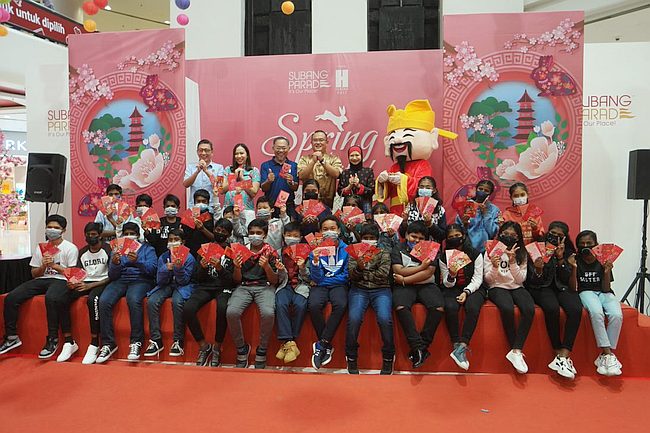 The programme, which was held at the West End Concourse of the mall, was graced by the attendance of Majlis Bandaraya Subang Jaya (MBSJ) councillor and Majlis Perwakilan Penduduk (MPP) Zone 1 chairman En. Chia Yew Ken. Hosted by Subang Parade management, the event was led by Senior General Manager En. Nubly Zainuham bin Ambotang and attended by officials from Hektar REIT.
To kick start the event, the children were entertained by mascots and were then treated to lunch at McDonald's, where the festive cheer really took off as invited guests, employees of Hektar REIT and children bonded together over their favourite meals. Angpows were given to the children much to their delight, while a Box of Blessings and cheques were presented to representatives from Persatuan Rumah K.I.D.S and Rumah Charis. After lunch, the children were surprised with a screening of "Puss in Boots" movie at Golden Screen Cinemas (GSC) located on the first floor in the shopping centre. The unique thematic hall for children was reserved especially for the kids by GSC.
Senior General Manager of Subang Parade, En. Nubly Zainuham bin Ambotang, who wished everyone a healthy and happy Year of the Rabbit, said, "As we all busy ourselves in this festive season meeting up with family and friends, let us not forget those who are in need of a little love and kindness from all of us. We are happy although it was just for a few hours, to be able to put a smile on the children's faces and hopefully give them a day to remember."
MBSJ councillor and MPP Zone 1 chairman En. Chia Yew Ken said, "Every little bit counts, including giving the kids a safe and healthy environment to grow and mature to be well-adjusted adults. It is extremely important that children are raised in an atmosphere which is family-based, as this helps in ensuring their wellbeing. This is what Persatuan Rumah K.I.D.S and Rumah Charis strives to do".
En. Chia also noted that according to OrphanCare, an NGO, there were an estimated 64,000 children living in registered and unregistered childcare institutions in both government and private orphanages.
Subang Parade: https://www.subangparade.com.my/